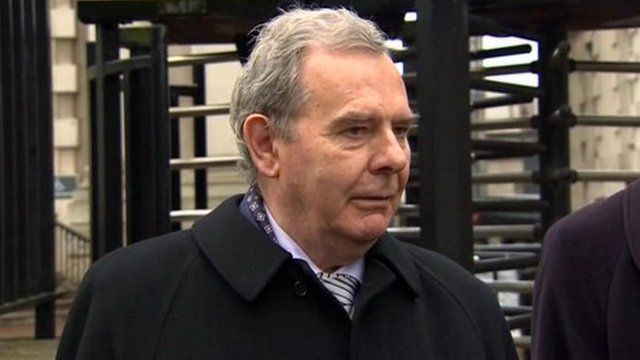 Video
Séan Quinn urged to condemn violence at former firms
Séan Quinn has responded to a call for him to speak out against "escalating violence and intimidation" directed at firms he owned before his bankruptcy.
Mr Quinn was once Ireland's richest man but the County Fermanagh businessman lost control of his manufacturing empire in 2011 following a disastrous bet on shares in Anglo Irish Bank.
The Impartial Reporter newspaper has obtained an email showing how US investment funds that bought some of his former firms have called on him to take an "active approach" against "negative activity in the community".
In a statement to the BBC, Mr Quinn said both he and his family "have always condemned and will continue to condemn all negative activity in the local area".
Julian Fowler reports.