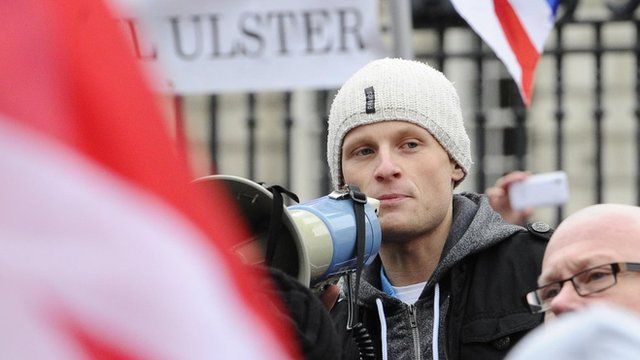 Video
Jamie Bryson quits protests over union flag at Belfast City Hall
A loyalist who helped to organise protests over the union flag at Belfast City Hall has said he no longer supports the demonstrations.
The protests began in December 2012 after Belfast City Council voted to fly the flag at City Hall on designated days, rather than its former policy of displaying it on every day of the year.
Jamie Bryson said it is now time to use politics rather than street protests to try to effect change.
BBC News NI's Mark Simpson reports.