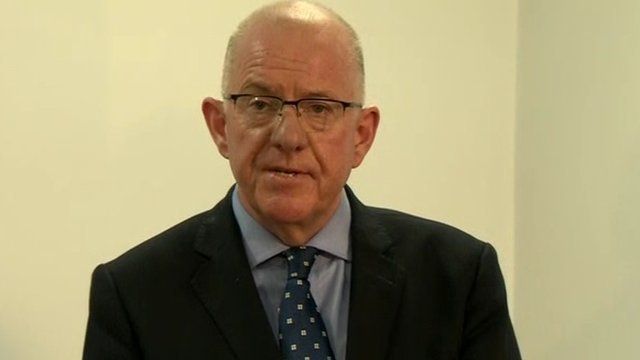 Video
Prime ministers 'asked to clear diaries for NI talks'
The British and Irish prime ministers are to clear their diaries in an attempt to broker a solution to divisive problems in Northern Ireland.
Taoiseach Enda Kenny said: "I expect to be back here in Northern Ireland next week with the prime minister."
The talks concern disputes on flags, parades, the legacy of the Troubles and welfare reform.
First Minister Peter Robinson said the Northern Ireland talks were about to become more intense."
Mr Kenny said: "Hopefully, the possibilities that are now on the table can be moved forward to an acceptable conclusion."
The Irish Foreign Minister Charlie Flanagan has described the next week of all party talks as "crucial".
Mr Flanagan added that he expected the British prime minister and taoiseach to have their diaries cleared "towards the end of next week"
BBC News NI Political Correspondent Gareth Gordon reports.