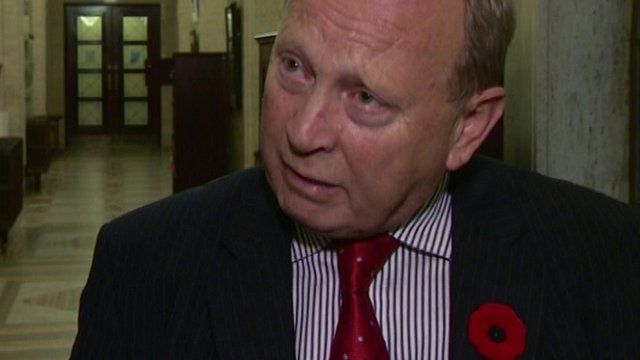 Video
Jim Allister: Mother warned 'they would be wiped out'
North Antrim MLA Jim Allister says the women who was struck by a car in Cloughmills, near Ballymena, on Tuesday had contacted him as she was was concerned about her children having to walk along that road.
A car struck the woman and her six children as they walked to school in County Antrim.
He said she warned that "because the education and library board was failing to provide transport for her children, they would be 'wiped out' some morning on the road".
Adam Gilmour, eight, later died in hospital. His mother was taken to the Causeway Hospital in Coleraine, where she is in a serious condition.
Go to next video: Boy dies after car strikes family