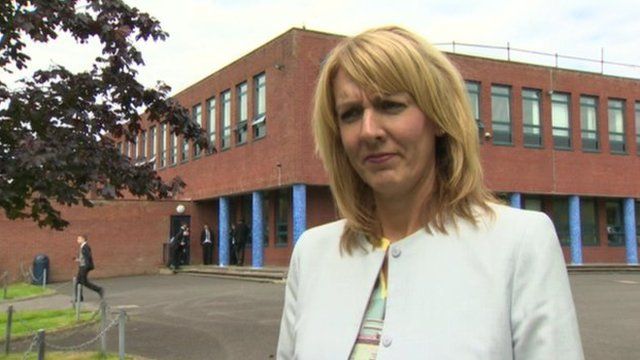 Video
School tablet computers: 'Parents do not complain about cost'
Some schools in Northern Ireland have said computer tablets, including iPads, are essential for their pupils' education and have asked parents to share the bill.
Even when schools cover half the cost, families are still being asked to pay about £200.
St Columb's College in Derry is among the schools subsidising the purchase of tablets for its first year pupils.
The school's head of IT, Maryjo O'Carolan, said none of the pupils' parents had complained and even families who already owned a tablet computer ordered a second one through the school scheme.
She spoke to BBC News NI education correspondent, Maggie Taggart.