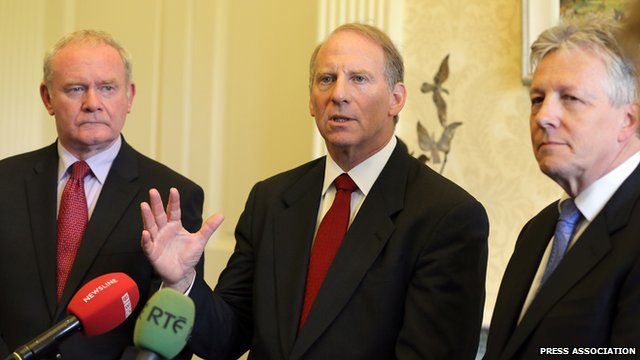 Video
N Ireland Secretary: 'This is not the end of the road'
Talks have broken down between the five political parties in Northern Ireland.
Andy Martin, BBC Ireland correspondent, told Today's Evan Davis: "There were high expectations of this process in the hours leading up to the collapse of these talks - there was a great deal of optimism from the political parties. They felt there was a chance a deal could have been brokered."
Northern Ireland Secretary Theresa Villiers said she was hopeful of further progress being made in the longer term: "This is not the end of the road, it is important that we build on the progress that has been made."
She continued: "I think it's positive that it was a process put together by the Northern Ireland political leadership... and not the UK or Northern Ireland governments."
First broadcast on BBC Radio 4's Today programme on Tuesday 31 December 2013.