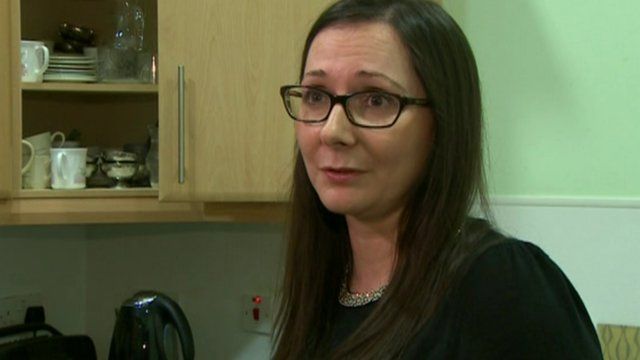 Video
Mother: 'We struggled to afford PE kit'
Karen McLaughlin from Londonderry explains how she struggled to cope while her husband was receiving benefits.
She said that at one point the family struggled to cope, being unable to afford a PE kit for her daughter.
A report commissioned by the Northern Ireland Council for Voluntary Action (NICVA) reveals that changes to benefits will take £750m a year out of the economy.
Londonderry, Strabane and Belfast are among the four worst-affected local authority areas in the whole of the UK.
Go to next video: NI welfare reforms 'will cost £750m'