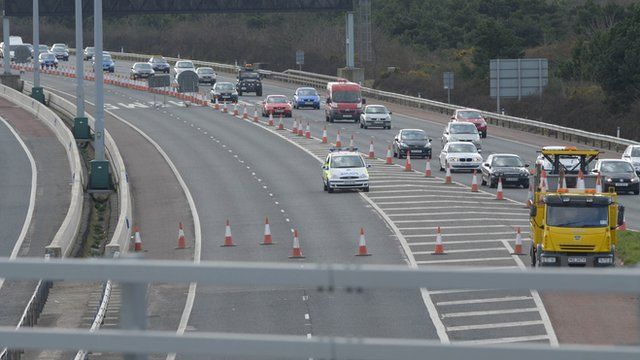 Video
Bomb 'detonated by mobile phone'
The bomb meant to kill or injure police officers on the outskirts of Belfast on Saturday may have been detonated by mobile telephone.
Officers were responding to a call on Duncrue pathway near the M5 motorway when the bomb partially exploded.
The BBC understands police are working on the basis that dissident Republicans were responsible for the attack.
This is believed to be the first time they have successfully used a mobile to detonate a device of this nature.