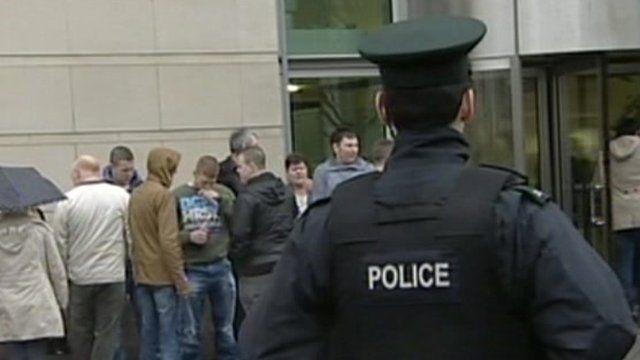 Video
Men cleared of murdering UDA man Tommy English
Nine men involved in the 'supergrass' trial in Belfast have been acquitted of the murder of UDA leader Tommy English.
Thirteen men had been charged with more than 30 offences including the murder of rival loyalist Mr English, kidnapping, and UVF membership.
Twelve out of the 13 were acquitted of all charges. Neil Pollock, 36, was convicted of possessing items intended for terrorism.
The trial, which ended last month after 71 days, was one of the longest and most expensive in Northern Ireland's legal history.
It relied on the evidence of so-called supergrasses, Robert and Ian Stewart.
Mark Simpson reports.