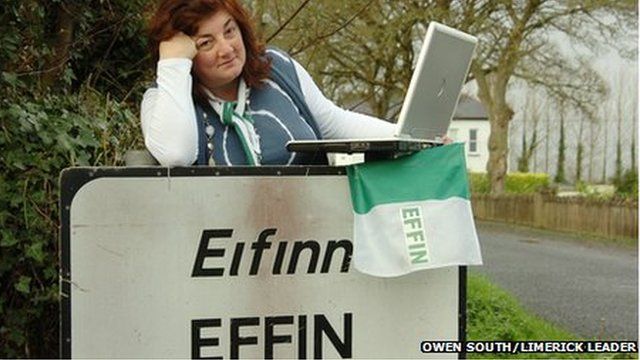 Video
Effin in County Limerick seen as 'offensive' on Facebook
It is what you could call an Effin victory.
One woman from Effin in County Limerick in the Irish Republic has successfully won her campaign to have her hometown recognised by Facebook.
Ann Marie Kennedy, who works in the department of nursing and midwifery at the University of Limerick, had been unable to add the village name to the 'hometown' section of her profile on the social networking site.
The 47-year-old said she was "delighted" and had extra cause for celebration after some local residents realised the village name had been accepted on New Year's Eve.
In this audio clip from 23 December, Talkback presenter Wendy Austin and guests discuss attempts to get Facebook to recognise the village.