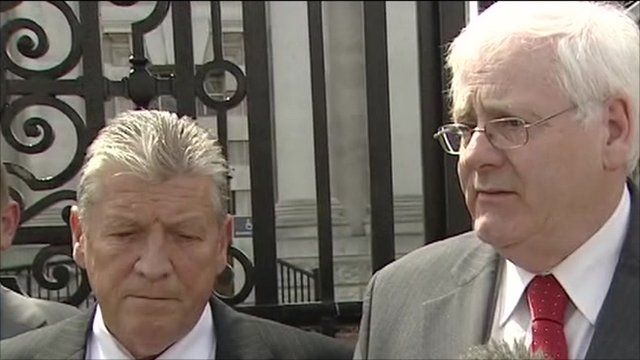 Video
Omagh families: 'All we're asking for is the truth'
Real IRA leader Michael McKevitt has lost his appeal against a landmark civil court ruling which held him liable for the 1998 Omagh bombing.
In Belfast on Thursday, the appeal court upheld the 2009 ruling against McKevitt and Liam Campbell.
But the judge directed a civil retrial was appropriate for two other Republicans, Colm Murphy and Seamus Daly.
A judge found the four men liable in 2009, awarding 12 relatives a total of £1.6m damages.
After the ruling, relatives of two of victims of the blast gave their reaction. Michael Gallagher lost his son Aidan in the atrocity, which also claimed the life of Stanley McCombe's wife, Ann.
Unborn twins and 27 other people were also killed in the bombing.