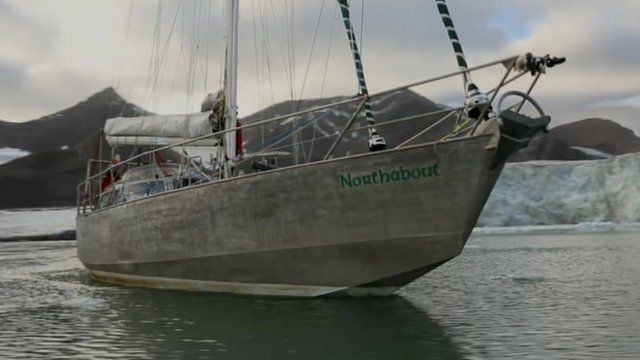 Video
Explorer Hempleman-Adams sets off to circumnavigate North Pole
British adventurer David Hempleman-Adams has set off on an expedition to circumnavigate the North Pole by boat in a single season.
A veteran of more than 30 Arctic expeditions, Mr Hempleman-Adams is leading the four-month sailing trip through the Arctic seas, heading via Siberia to Alaska before rounding the pole and returning via Greenland.
A seven-person crew on the Aluminium-hulled yacht Northabout left Bristol harbour just after 16:00 BST on Sunday.
If successful they will become the first British team to complete the challenge, which only recently became possible due to retreating sea ice.
The yacht is due to finish the journey in October.