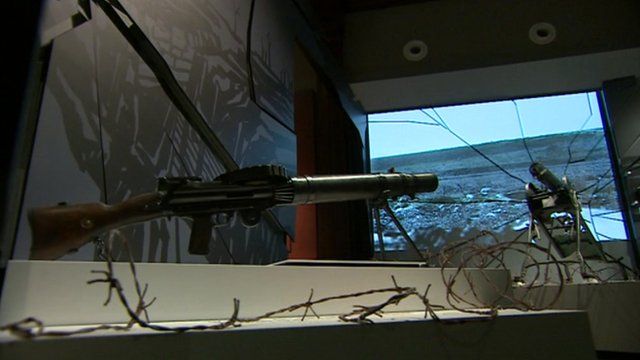 Video
Somme anniversary exhibition opens in County Durham
On the 100th anniversary of the Battle of the Somme a special exhibition has opened in Durham to mark the part local people played in one of the bloodiest episodes of World War One.
"From Durham to the Western Front" at the University Palace Green Library tells the story of the contribution of thousands of men and women from County Durham.
Dr Keith Bartlett, from Durham University, said that "in just a few weeks in 1916, thousands of men fell on the battlefield and never returned, and the women nursed the wounded and the dying, and toiled at home in the mines and the factories".
Go to next video: Inside the tunnels of the Somme