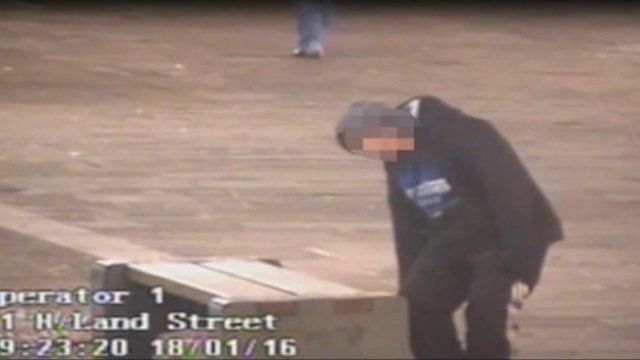 Video
Newcastle CCTV shows legal high users collapsing
CCTV footage showing legal high users stumbling around, falling over and collapsing unconscious in Newcastle's main shopping street has been released by police.
The number of incidents in the city involving the substances peaked in January, when the ambulance service responded to 263 calls.
At that stage, Newcastle had a higher proportion of people accessing treatment for legal high issues than anywhere else in the country.
But since a task force was set up to target the distribution and supply of the substances, the number of ambulance calls has fallen 63% in February.
Paul Calvert from the North East Ambulance Service said the drop in legal high calls was "a welcome relief", while Northumbria Police and Crime Commissioner Vera Baird said the targeted approach to getting the substances "off the streets altogether" appeared to be paying off.
Go to next video: 'I ended up in hospital from legal high'