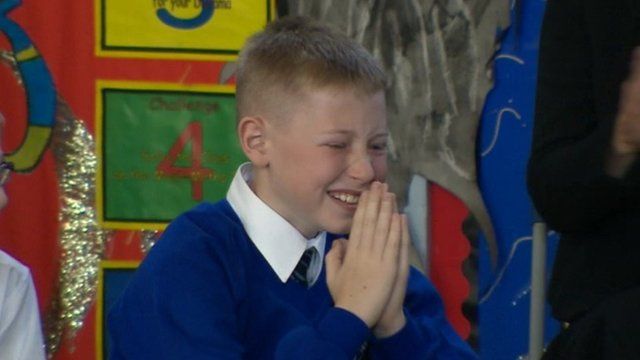 Video
WW1 Christmas truce memorial competition won by Newcastle boy
A schoolboy from Newcastle has won a national competition to design a memorial in honour of the Christmas truce football game of December 1914.
The match, between German and Allied troops, is remembered for bringing World War One to a temporary halt.
Spencer Turner's design was chosen as the winner by Prince William and Arsenal and England footballer Theo Walcott.
The 10-year-old said: "I was purely shocked, I thought it was a joke. I'm just really really proud. It's an image of peace that you can actually stop war."
The monument will be built at the National Memorial Arboretum in Staffordshire and officially unveiled in December.
Go to next video: Future stars mark Christmas truce