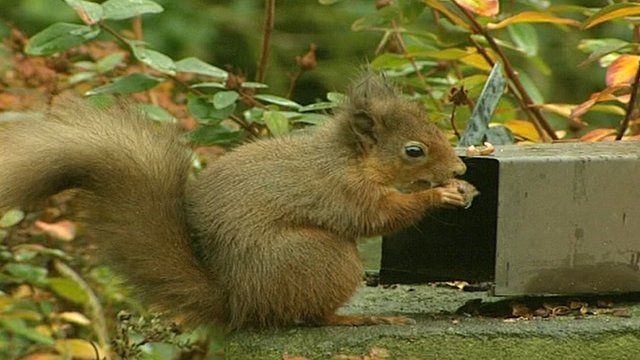 Video
Red squirrel numbers increasing across north of England
New figures show numbers of red squirrels across the north of England are continuing to expand, following more than a century of decline.
Normally confined to Northumberland and Cumbria, reds have been sighted this summer as far south as Wensleydale in North Yorkshire.
Native red squirrels have been under threat from greys, which carry a lethal virus.
But the charity Red Squirrels Northern England says a network of more than 1,000 volunteers is reporting a steady increase in numbers and, at the same time, a gradual reduction in the population of greys.
Look North's Martin Forster reports.
Go to next video: Dog learns squirrel identification trick