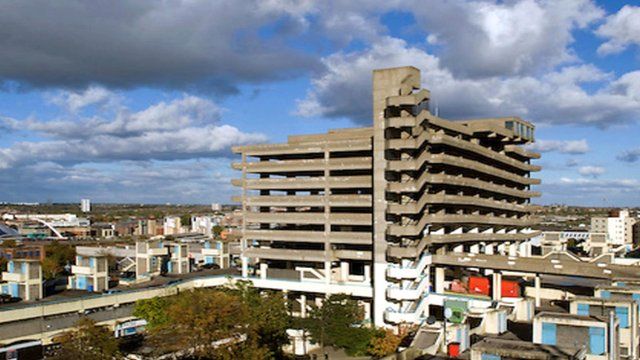 Video
Architect revisits Gateshead's Get Carter car park site
Architect Owen Luder has returned to the site of the famous Get Carter car park in Gateshead for the first time since its demolition and redevelopment.
The site at Trinity Square featured in the classic film and became famous as a movie landmark.
But it was demolished in 2010 to make way for a new retail development after a campaign to save it failed.
Luder, who designed it, returned to reflect on whether this 1960s landmark should have been saved.
Presenter Chris Jackson also asks him what he thinks of the new shopping development which has replaced it.
Restoring England's Heritage is broadcast on Thursday 5 December on BBC One North East & Cumbria at 19:30 and nationwide on the iPlayer for seven days thereafter.