Media player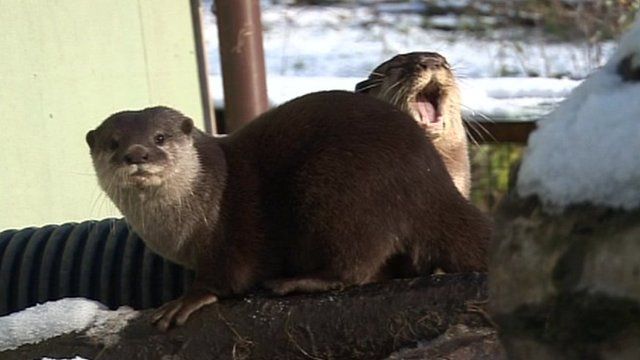 Media playback is unsupported on your device
Video
Washington wildlife given help through icy temperatures
As the north-east of England is issued with more snow and ice warnings from the Met Office, a wildlife reserve in Tyne and Wear is helping its animals cope during the freezing temperatures.
Staff at the Wildfowl and Wetlands Trust (WWT) in Washington have been helping their animals find food after the lake froze over.
Leanne McCormella says staff have been smearing fat on the trees and putting out extra seed as the woodland birds are quickly using up their stored fat.
The otters, which came from South Asia, have been given heated hideouts to keep warm.