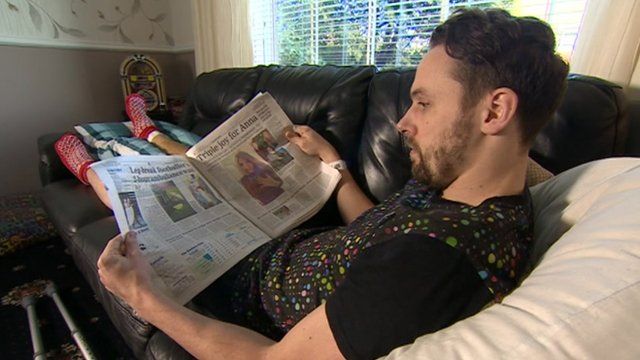 Video
Darlington Railway Athletic player's agonising wait for ambulance
An amateur footballer has been talking about the agony he went through after he broke his leg in a game in Darlington and then having to wait for more than two hours for an ambulance.
Darlington Railway Athletic player Mike Coleman was forced to lie shivering under a pile of coats, on the side of the pitch, in pouring rain, until the paramedics finally arrived.
The North East Ambulance service has since apologised for the delay in reaching Mr Coleman, a two hour ordeal which he described as "traumatic".
Go to next video: Apology after six-hour ambulance wait