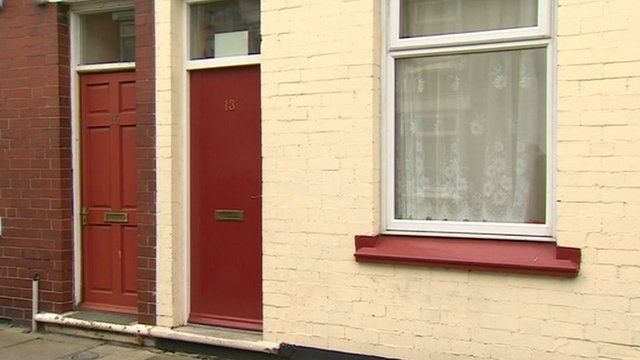 Video
Asylum housing doors in Middlesbrough repainted
Work has begun to repaint the front doors of dozens of houses used by asylum seekers in Middlesbrough after claims they were targeted because nearly all of the doors were red.
There were claims that the uniformity of the red doors was exposing the asylum seekers to physical and verbal abuse.
But the claims have been refuted by G4S, which runs the national contract for housing asylum seekers, and its sub-contractor on Teesside, Jomast.
And whilst Jomast has agreed to repaint the doors anyway, its owner, Stuart Monk, has been giving evidence to the Home Affairs Select Committee where he said that no asylum seeker had complained to his company about the colour of their front door.
Go to next video: 'I was abused for wearing a wristband'