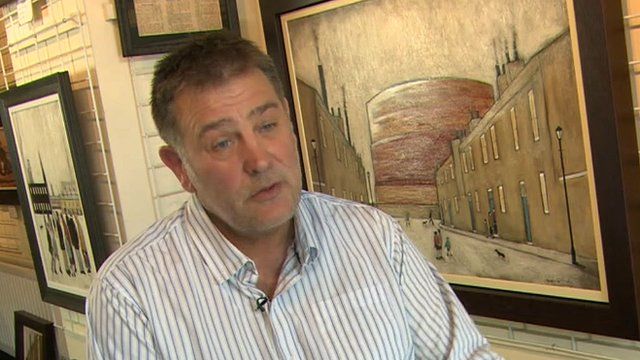 Video
Sean Durkin exhibition inspired by father's Lowry theft
When his father infamously stole a painting by LS Lowry 42 years ago, little did Sean Durkin think he would become an acclaimed artist himself.
In 1972, John Durkin stole a painting depicting St Hilda's Church and Middlesbrough's old Town Hall from a gallery in the town.
When arrested, he said he was holding it to ransom and wanted art galleries to open on Sundays to "allow the working man to get some culture".
Four decades on, his son Sean is now a successful painter in his own right and hails the actions of his father as his inspiration.
Look North's Phil Connell met Sean at the opening of an exhibition of his own works in Middlesbrough.
Go to next video: Lowry devotee's collection auctioned