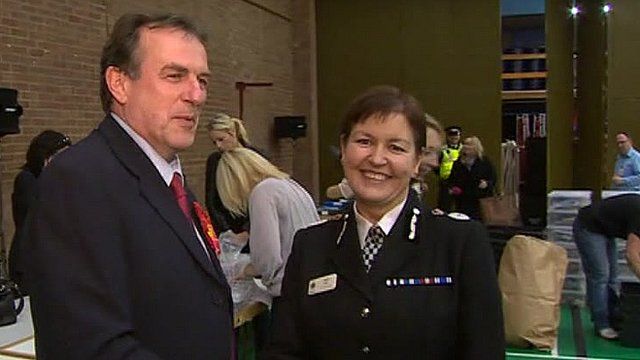 Video
Cleveland PCC faces 'tough job'
The former deputy chair of Cleveland Police Authority, Barry Coppinger, has been elected as the area's first police and crime commissioner (PCC).
The Labour candidate beat Conservative Ken Lupton into first place after a count of second preference votes.
PCCs are responsible for setting the force budget and priorities and holding senior officers to account.
But with the Cleveland force in turmoil after the sacking of chief constable Sean Price and his deputy still facing misconduct charges, Mr Coppinger said it is no time for people to elect a novice.
Temporary chief constable Jacqui Cheer congratulated Mr Coppinger and pledged to work with him during the force's current difficulties.