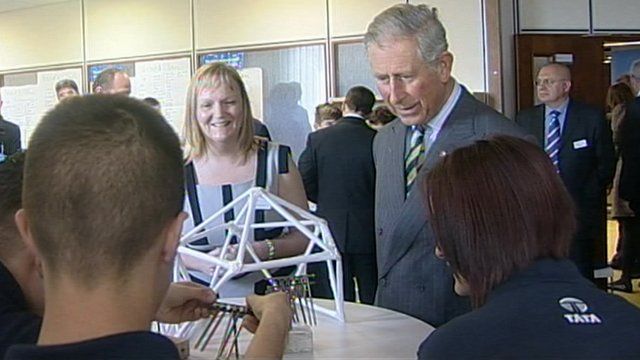 Video
Prince Charles inspires Redcar 'industrial cadets'
The first batch of Teesside schoolchildren have finished a course - instigated by Prince Charles - to try to spark their interest in business and industry.
Called the Industrial Cadet Programme, it was launched by Tata Steel in the hope of attracting the workers of the future.
The company launched the pilot scheme for 13 and 14-year-olds after a visit by the Prince of Wales to the Teesside steelworks, during which he suggested it give young people an introduction to manufacturing.
Now 24 teenagers from schools in Redcar have become the first to graduate from the eight-week scheme.
Tata Steel is hoping to continue with the programme on a more permanent basis.
Business Correspondent Ian Reeve reports.