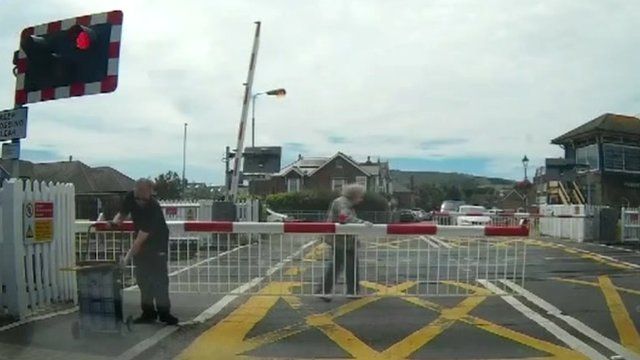 Video
Polegate level crossing traps elderly woman
Calls have been made for safety improvements at a level crossing in East Sussex after footage from a dashcam captured an elderly woman getting caught between the closing barriers.
Deliver driver Kirk Kirk-Matthewson was able to help the woman to safety and remove her shopping trolley from the crossing in Polegate.
The town's mayor David Watts said there was an issue with the amount of time between warning lights and sirens being activated and the barriers coming down.
Network Rail radar technology ensured that when a car or pedestrian was detected the barrier-lowering sequence stopped along with the approaching train.
It said the volume of the warning signals at the crossing had been increased.