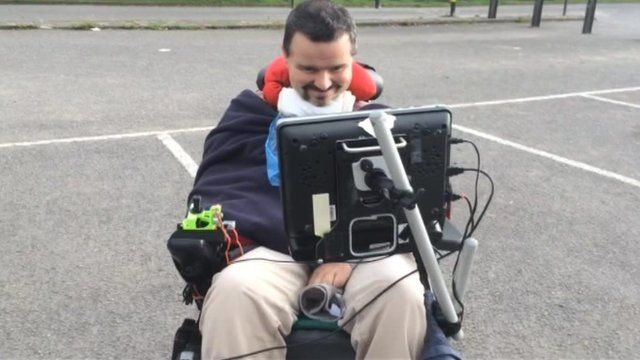 Video
Eye movement operated wheelchair 'utterly brilliant'
Steve Evans has had motor neurone disease for eight years, and now only has movement in his eyes.
He told BBC Sussex he had been reliant on others for everything, including moving his wheelchair so he could get a different view.
Then he was invited to become a "test pilot" for the Eyedrivomatic system which was developed to control his electric chair with his eyes, using the same system as he uses to operate his computer for typing.
"It's utterly brilliant. I can know go where I want, when I want," he said.
The system if available as "open source", and can be adapted to operate over equipment, its inventor Patrick Joyce said.
Video courtesy of Patrick Joyce
Go to next video: The life of a rare fruit collector