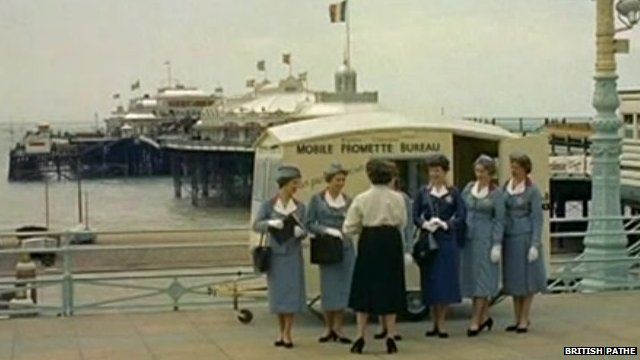 Video
Brighton and Hove bringing back 'promettes'
In the 1950's, visitors to Brighton and Hove were greeted by the promettes - young women in sharply-cut uniforms with white gloves and catwalk-model poise who were there to give tourists directions, offer advice, and smile.
Now there are plans to bring them back, but with a more 21st Century feel.
Brighton councillor Geoffrey Bowden said the city was always reinventing itself and this was a modern version of the promette scheme.
Former promette Hazel Legg told BBC reporter Claudia Sermbezis it was "a brilliant idea".
Go to next video: Capturing a year in photographs