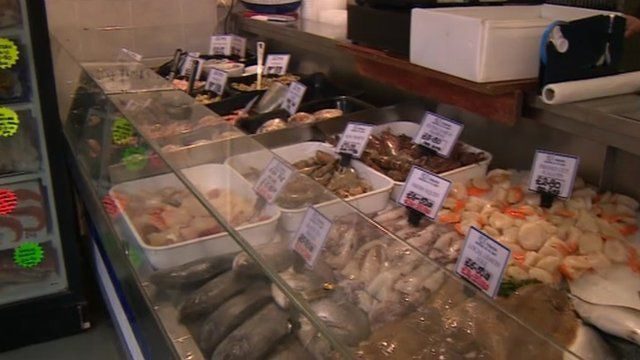 Video
Firms without fish after Sussex storms
Businesses and fishermen have been left short of fish after winter storms stopped the Sussex fishing fleet from going to sea.
Diane Cooper, from Webbe's restaurant in Rock-a-Nore, said if local fish was not available, the business had to reduce its menu or look further afield - Gary Copeland, from RX Fisheries, told BBC reporter Chrissie Reidy his business was having to source other fish and "take a whack" with the profit.
One fisherman, Darren Coglin, said launching his boat in recent stormy weather had bent the tips of the propeller.
Paul Joy, from Hastings Fisherman's Protection Society, said: "If you can't go to sea, you don't earn any money. It's as simple as that."
Go to next video: Part of cliff collapses into sea