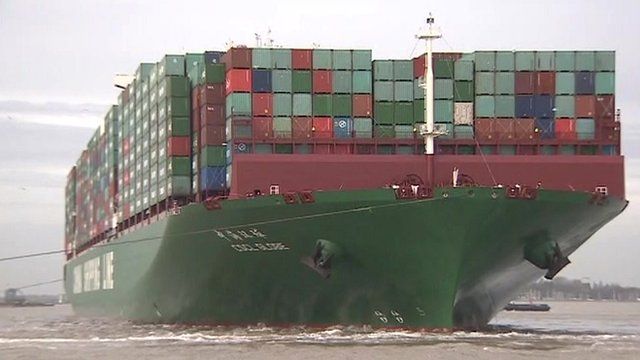 Video
CSCL Globe arrives in Felixstowe
The world's largest container ship has arrived in the UK for the first time at the Port of Felixstowe.
The Hong Kong-registered CSCL Globe, measuring more than 400m (1,313ft) in length, docked at Felixstowe at 12:30 GMT loaded with about 19,000 standard containers.
Paul Davey, from the port, said: "We've had largest ships in the world before, but the ships do keep getting bigger and keep choosing the Port of Felixstowe as their UK port of call, which is good news for us."
The ship, longer than four football fields placed end-to-end, has been operational for about a month.
Go to next video: Stranded cargo ship moves on high tide