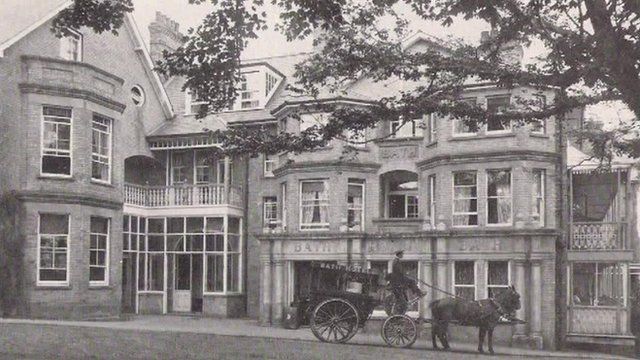 Video
Suffragette arson hotel in Felixstowe gets blue plaque
The 100th anniversary of the burning down of a hotel by suffragettes in Suffolk has been commemorated with the unveiling of a blue plaque.
The former Bath Hotel in Felixstowe was set alight in April 1914 by Evaline Burkitt, 37, and 22-year-old Florence Tunks - two women who were campaigning for the right of women to get the vote.
The hotel, built in 1839 and owned by John Cobbold, attracted the rich and famous from London.
The Maharajah Duleep Singh, Princess Louise, daughter of Queen Victoria, Clara Butt the famous singer and Arthur Balfour, the Prime Minister in 1902 were some of the notable figures who had visited it.
Go to next video: Suffragette surgeons' WW1 hospital