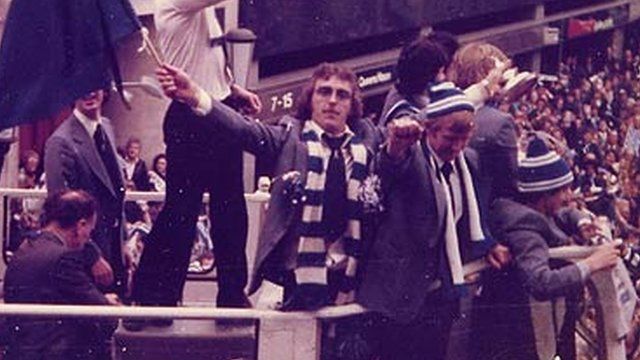 Video
Footballer Kevin Beattie on 'ridiculous' money in modern game
Kevin Beattie was considered one of the best footballers of his era, but almost 30 years after being forced to retire he lives a modest life.
His home is a council-owned bungalow in Ipswich and he acts as a carer for his wife, who suffers from multiple sclerosis.
Two days after Beattie was convicted of falsely claiming benefits, BBC Suffolk's Mark Murphy asked him if he resented the money paid to today's superstars of football.
"The Beat" said he was "not bitter", but admitted he was annoyed by the way some players "flaunt" their money.
He also said that more should be done to support players who have fallen on hard times after retiring.
Reported wages of more than £100,000 a week for some Premier League players eclipse the £250 which Beattie said he was paid at the height of his career.