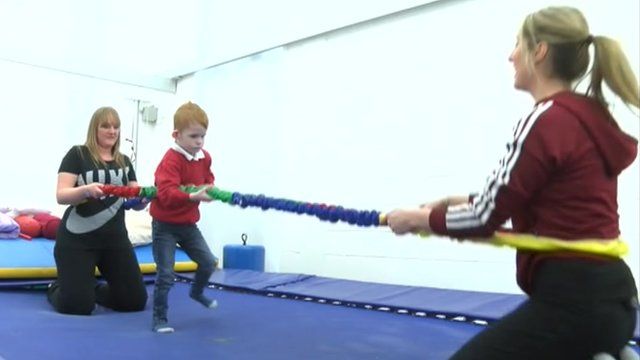 Video
Boy, six, walks for first time unaided, proving doctors wrong
A six-year-old boy from Stoke-on-Trent has proved doctors wrong by walking on his own for the first time.
Daniel Brough was born with a rare condition known as Charge Syndrome, which affects his heart, hearing, sight and balance.
Two years ago he couldn't even sit up, but after daily physiotherapy he's started to walk.
Referring to the moment he took his first steps, his father James Brough said: "We couldn't believe it... we were totally blown away."
Go to next video: Robotic suit helps patients to walk