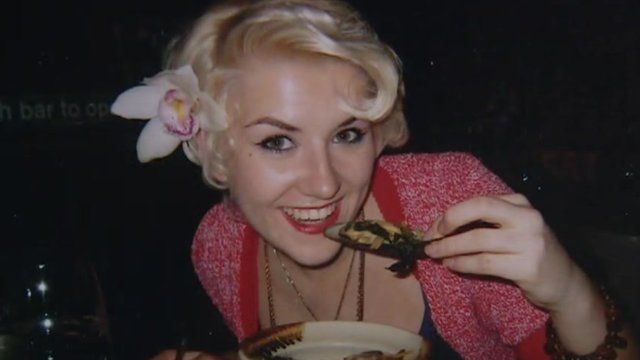 Video
Samantha's death 'leads to changes' at hospital
A hospital has said it has made "a number of changes" following the death of a patient in its care.
Samantha Maritza, 21, from Rugeley, who had depression, died in 2010 after being allowed out of St George's Hospital, Stafford, on an unescorted visit.
Her family has been given a five-figure payout after bringing a claim of negligence against South Staffordshire and Shropshire Healthcare NHS Trust.
Despite the wishes of the family, the hospital granted her two hours of unescorted leave on 9 June 2010.
Later that day, Ms Maritza was hit by a train on the West Coast Mainline at Lichfield.
In a statement, the trust said: "We are truly saddened by the death of Samantha.
"Unescorted leave is time away from hospital to help patients regain independence. It is part of an agreed care plan which involves a clinical risk assessment of the individual.
"A full investigation was carried out into the circumstances surrounding [Samantha's] death and a number of changes have been implemented, including an emphasis to staff that patient notes must be completed in full and observation sheets correctly filed."
Amy Cole spoke to Joan and Steve Maritza, Samantha's parents, and Jamie, her sister.