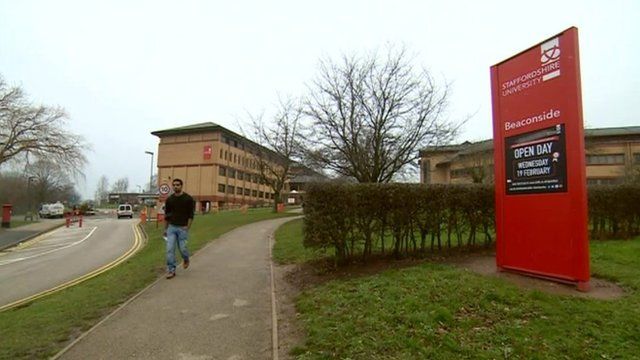 Video
Staffordshire University set to close Stafford campus
Staffordshire University has approved plans to move most of its students based at Stafford to its main campus in Stoke-on-Trent.
The move is expected to affect 2,700 computing and entertainment technology students.
Steve Burgin, chair of the board of governors, told BBC Midlands Today's Liz Copper the move would save money and was in the best interests of the students.
The university said the move from its Beaconside site would be completed by 2016 and would inevitably lead to job losses, although exact numbers are not yet known.
Nursing and midwifery students are expected to stay in Stafford and the university said it would also maintain Staffordshire University Business Village, based on Stafford Technology Park, as a facility to support graduates starting start up their own businesses.
One graduate, Richard Bishop, who set up a software development company more than 10 years ago, said he was also considering a move to Stoke-on-Trent as he depended on the university for many of his staff.