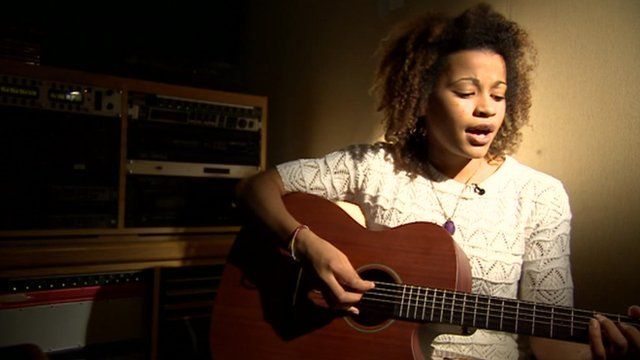 Video
Olympic bobsleigh athlete Jazmin Sawyers starts singing career
An athlete who won a silver medal in the bobsleigh at the Winter Youth Olympics in 2012 has started a career as a singer-songwriter.
Since buying a guitar in a charity shop in 2013, Jazmin Sawyers has been working on songs and plans to release her first EP at the end of January.
The 19-year-old, from Stoke-on-Trent, is doing this alongside training for this summer's Commonwealth Games in Glasgow, where she aims to compete in the long jump.
She said she needed to add an extra 7cm to her personal best jump to qualify for the games.
"Bobsleigh and long jump are really similar because with long jump you sprint for 30 metres and jump in the sand, with bobsleigh you do the same but jump in the sled."