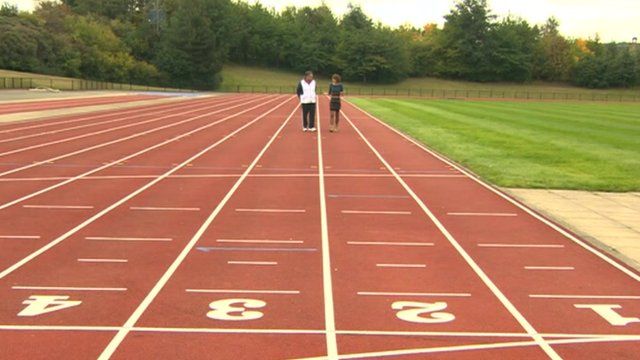 Video
Jessica Ennis-Hill coach Toni Minichiello tests Woodbourn Road track
The coach of Olympic gold medallist Jessica Ennis-Hill said Sheffield would struggle to bring through world-class athletes now the Don Valley Stadium has closed.
The city's Woodbourn Road athletics centre has reopened after a £325,000 refurbishment as a replacement for Don Valley, which closed at the end of September.
Toni Minichiello welcomed the work done on the replacement track, but said the "magnificent" Don Valley was far more inspirational and much more work needed to be done.
He spoke to BBC Look North's Tanya Arnold after putting his athletes through their paces at the facility for the first time.