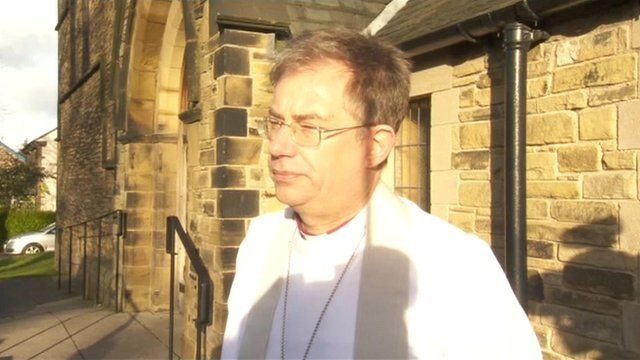 Video
Organist Alan Greaves death: Bishop speaks of 'sadness'
The Bishop of Sheffield has spoken of the "immense sadness" felt after the death of a church organist who was attacked on his way to play at Midnight Mass on Christmas Eve.
Alan Greaves, 68, of High Green, Sheffield, died on Thursday after sustaining severe head injuries while walking to church on Monday evening.
Dr Steven Croft spoke after attending a service at St Saviour's Mortomley and High Green Church on Sunday.
The BBC's Chris Buckler asked him how Mr Greaves' family was coping.