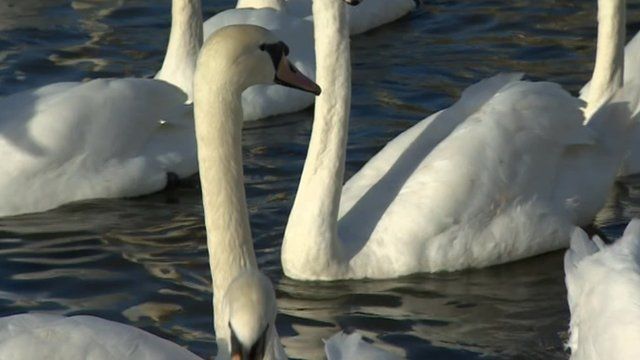 Video
Prince Charles visits Slimbridge Wetland Centre for 70th anniversary
Prince Charles, the president of the Wildfowl and Wetlands Trust (WWT), made a visit to the trust's headquarters at Slimbridge in Gloucestershire to celebrate its 70th anniversary.
Founded by the late Sir Peter Scott, the son of Scott of the Antarctic, the WWT now runs 10 wetland centres around the UK and has worked in 70 countries worldwide.
During his visit to Slimbridge Wetland Centre, the Prince of Wales toured Sir Scott's former home which has been preserved following his death in 1989.
He described Sir Peter's work as "a remarkable achievement" and said the development of the trust was "so exciting".