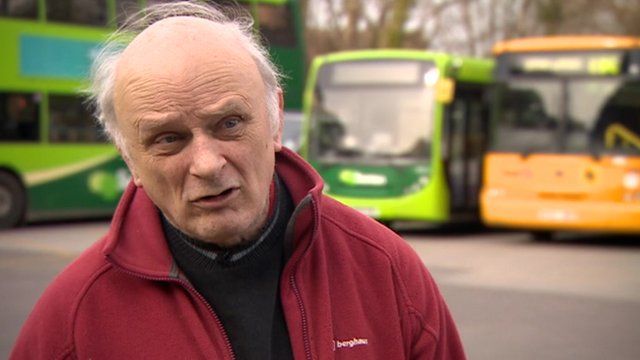 Video
Anger at Somerset bus pass cuts
A decision to axe free bus travel for companions of disabled people in Somerset has met with an angry response.
Chris Atkins, who is registered blind and has epilepsy, travels with his wife in case he has a seizure. He told BBC Points West: "Somebody's picked up a pen and decided to victimise the disabled, yet again."
The council says it has to save £100m over five years. County Councillor David Fothergill said the couple received a government allowance towards travel costs and the travel pass was "double funding".
Scott Ellis reports.