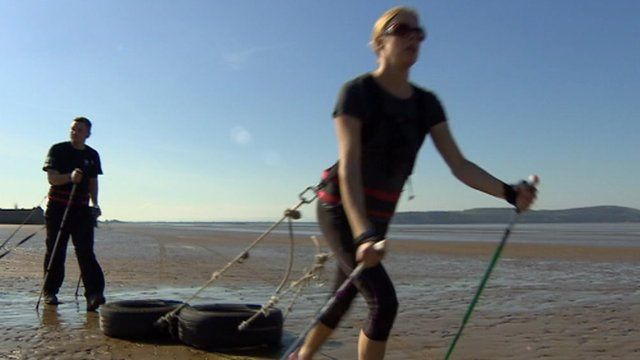 Video
Arctic explorers get into training on Weston beach
A team of budding explorers from the West have been training on the beach at Weston-super-Mare in preparation for an expedition to the Northern pole of inaccessibility.
The Ice Warrior project is patronised by Sir Ranulph Fiennes and encourages people to explore the arctic and gather scientific data about global warming.
The Northern pole of inaccessibility is 200 miles (321 km) further than the geographic North Pole and very difficult to reach.
The BBC's Laura Jones reports.