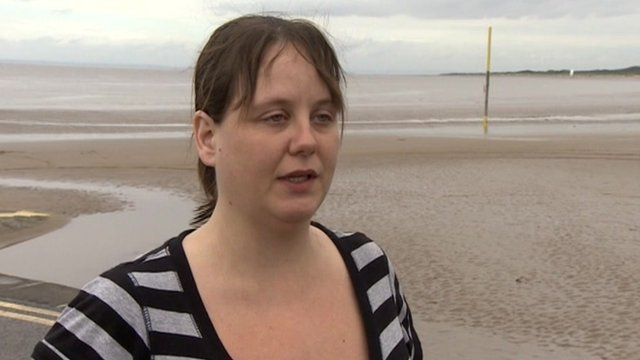 Video
Dylan Cecil's mother speaks of her loss
The mother of four-year-old Dylan Cecil, who is missing feared drowned in the water off Burnham-on-Sea, has described how her son fell into the water on Sunday.
Rachel McCollum told BBC News the incident happened in a "split second", and spoke of her desperate attempts to save Dylan.
"We're not coping very well - we're devastated and I just want my son back," she said.
On Monday coastguards looking for him called the search off.
Despite an operation involving lifeboats, hovercraft and helicopters, his body has not yet been found.
The boy's parents, from Kettering in Northamptonshire, were seen going into the sea in an attempt to rescue him.