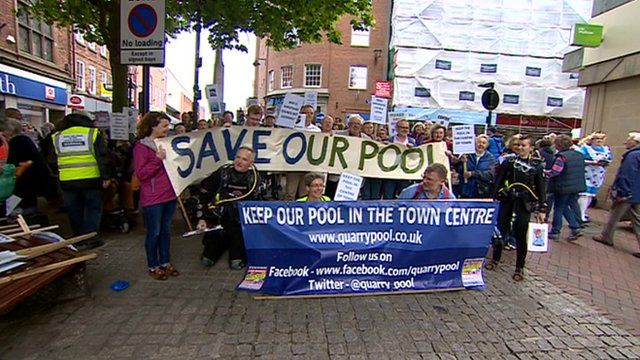 Video
Hundreds march in bid to keep Shrewsbury pool open
Hundreds of people have marched through Shrewsbury to demand that the town's swimming pool is kept open.
Shropshire Council may shut the pool, which dates back to 1864.
Options include refurbishing the existing pool, having a new pool on the same site and building a new pool on another site on the outskirts of the town.
The council will announce its preferred option on 13 July.
Cabinet member for leisure and culture, Stuart West, said: "We have a swimming pool here which is 100-years-plus old that is very tired, very inefficient.
"The running costs of it are high because of the need for constant repairs to it."