Media player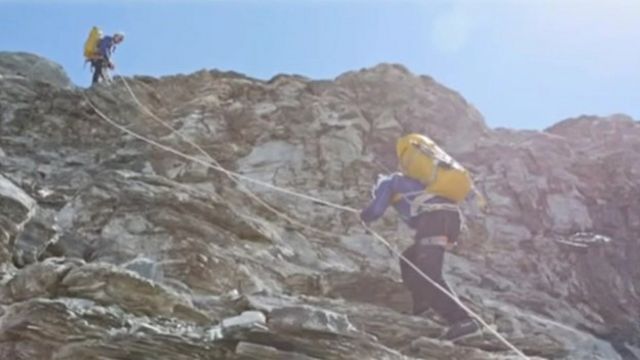 Media playback is unsupported on your device
Video
Blind man successfully climbs Eiger's west flank
A partially-sighted Shropshire man with less than 5% vision has successfully climbed the west flank of the Eiger in the Swiss Alps.
John Churcher, from Telford, lost most of his sight at 14 to a degenerative disease and also has only 50% hearing.
Mr Churcher now rock climbs with the help of a sighted assistant.
He hopes to win his first gold medal at the International Paraclimbing Cup in Sheffield in October.
Includes footage courtesy of Finalcrux Films