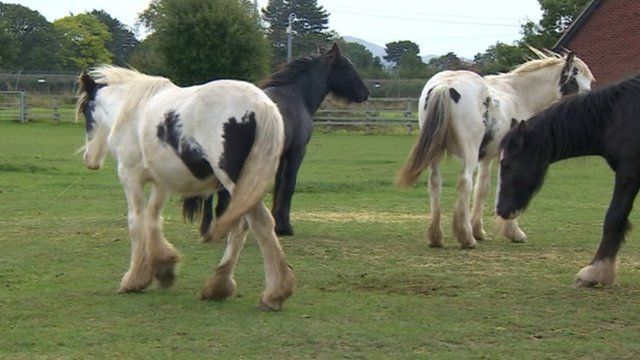 Video
RSPCA faces rise in abandoned horses
The RSPCA has said the number of abandoned horses is an increasing problem in the West Midlands.
Gareth Johnson, equine rehoming officer at the charity's base at Gonsall Farm in Shropshire, said the charity was finding it difficult, but was "coping".
Over the last five years, the charity said it had seen an eight-fold increase in Shropshire alone.
Mr Johnson said it was part of a nationwide problem, with the centre taking in 30 horses last month, many from outside the county.
They include two horses dumped at a pelican crossing in Derby.
The numbers are expected to increase further when the weather gets worse, as owners face increased feed costs, Mr Johnson said.
BBC Inside Out investigates the problem at 19:30 BST on Monday on BBC One in the West Midlands.