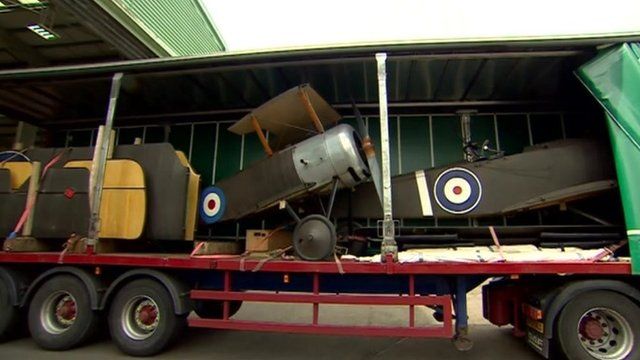 Video
WW1 aircraft arrive at Cosford RAF Museum
Three World War One aircraft have arrived at an RAF museum ahead of a major exhibition to mark the centenary of the conflict.
The Sopwith Pup, Bristol M1c and Sopwith 1 1/2 Strutter will all feature in the exhibition at the RAF Museum at Cosford, thanks to a £900,000 lottery grant.
The aircraft arrived at the Shropshire museum on a lorry from the RAF Museum in Hendon.
They will be restored at Cosford's Sir Michael Beetham Conservation Centre over the coming months, before going on show in December.
BBC Midlands Today's Joanne Writtle spoke to the museum's conservation centre manager Darren Priday as well as volunteers John Smith, Frank Arnot and Phil Jones.