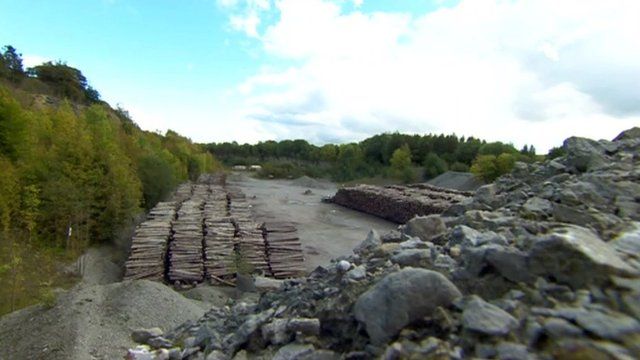 Video
Wenlock Edge quarry returned to nature
Work has started to return a former limestone quarry to nature.
Lea Quarry, on Wenlock Edge, in Shropshire, was bought by Edge Renewables in 2012 after quarrying ended two years earlier.
The firm, which employs about 50 people, processes timber, turning it into wood pellets for biomass incinerators.
Working with ecologists, it has started to remove old quarry buildings and landscape the site as part of 10-year project to encourage the spread of wildlife and native plants.
The work will include levelling out the gradient of the lagoon - a remnant of the quarry - to make it more attractive to insects and amphibians.
A visitors centre is also planned and Edge Renewables said the ultimate aim was to open up much of the site to the public.
Wenlock Edge is an internationally-renowned geological site, attracting some 70,000 visitors a year.