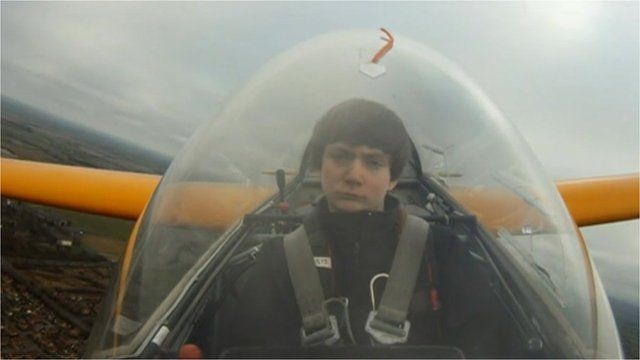 Video
Boy, 14, 'youngest' to glide solo
A 14-year-old boy, said to be the youngest person in the UK to fly a glider solo, has spoken about his achievement.
Callum Lavender, from Chinnor, Oxfordshire, made the flight last month at Bicester Flying Club, two days after his birthday.
He said: "It was phenomenal. You can't beat the feeling of being in an aircraft by yourself. So much fun."
The minimum age of solo glider pilots in the UK was lowered from 16 to 14 in October - the same as Europe.
According to the British Gliding Association, Callum is the youngest person to fly a glider solo in the UK.
BBC South Today's Brennan Nicholls has been speaking to Callum, his mother Judith and his dad Alan Smith.