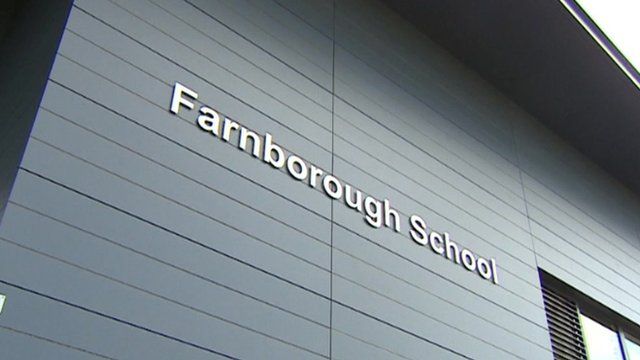 Video
Nottinghamshire's Farnborough School 'improving' in special measures
Ten months after snap inspections which saw half of Nottinghamshire's secondary schools placed in special measures, teaching is improving at Farnborough School, it is claimed.
It was one of six schools deemed to be failing in November 2013.
The headteacher of high-achieving Rushcliffe School Phil Crompton was brought in to be executive head.
He said the quality of education is "getting better" after "hard line" measures were introduced.
Farnborough headteacher Steve Lewis said there were "numerous" examples of children achieving well academically and in sports and arts.
Simon Ward reports.
Go to next video: Six city schools in special measures