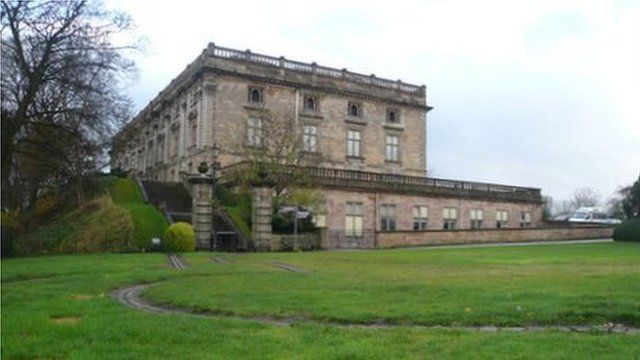 Video
Nottingham Castle lottery bid focuses on 1831 riot
A fresh bid for lottery cash for a £26m redevelopment of Nottingham Castle is to focus on the riots which destroyed the castle about 180 years ago.
Dr Richard Gaunt from the University of Nottingham said the castle was never restored in the Duke of Nottingham's lifetime and he saw it as a "lasting rebuke to the people of Nottingham for having dared to provoke his ire".
Now the lottery bid will give people a chance to hear about the "dramatic and spectacular" story, Adrian Davies from the Nottingham City Museums and Galleries said.
Councillor Dave Trimble from the city council added: "The people of Nottingham were determined when they came here and rioted and changed the foundations of parliamentary history in this country, so the council needs to be as determined to make sure we get something for Nottingham that will change it for the next 150 years."