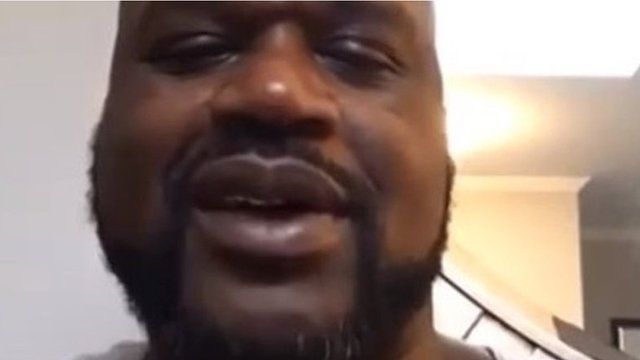 Video
Shaquille O'Neal backs Northampton Town Football Club
US basketball star Shaquille O'Neal has given his backing to League Two football club Northampton Town in a YouTube clip.
In the video, the retired 7ft 1in (2.16m) NBA player praises the club, which is five points clear at the top of League Two, and a leading contender for promotion.
O'Neal, known as Shaq, co-owns an internet radio station in the USA with Cobblers' chairman Kelvin Thomas.
"I just wanted to wish Kelvin and all the Cobblers best of luck. First place is where I like to be and it's great to see you guys at the top," he said.
Mr O'Neal added that he hoped to visit the home of the Cobblers Sixfields stadium.
A spokesman for Northampton Town Football Club said: "We are delighted to have the support of Shaq, and his support has created a lot of excitement.
"We have invited him to come to a Northampton Town game when he is next in England and we can't wait to see him at Sixfields wearing a claret shirt, cheering the Cobblers on."