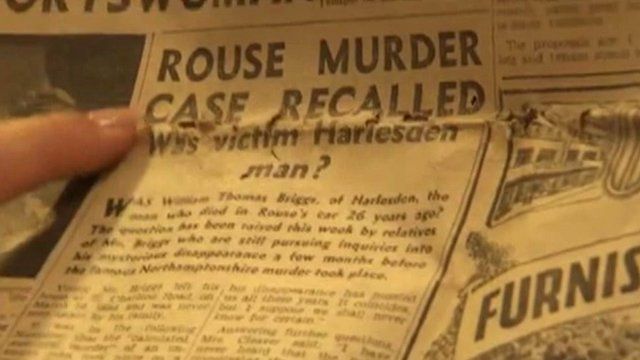 Video
Northamptonshire 'blazing car murder' a 'true mystery'
The family of a man who went missing more than 80 years ago turned to criminologists to try to solve what they described as "a true murder mystery".
William Thomas Briggs was 23 when he disappeared in London in 1930. His family hoped scientists at the University of Leicester would help them establish he was the victim of murderer Alfred Rouse.
Rouse bludgeoned and burned to death a man in a Morris Minor near Northampton in the same year that Mr Briggs went missing. His victim was never identified.
Samantha Hall said it would have finally meant closure for her family if DNA taken at the post mortem examination established the body was that of her great, great uncle.
The University of Leicester filmed its own mini-documentary.